| | |
| --- | --- |
| Posted on September 19, 2014 at 8:00 PM | |
LIFE STYLE DECISION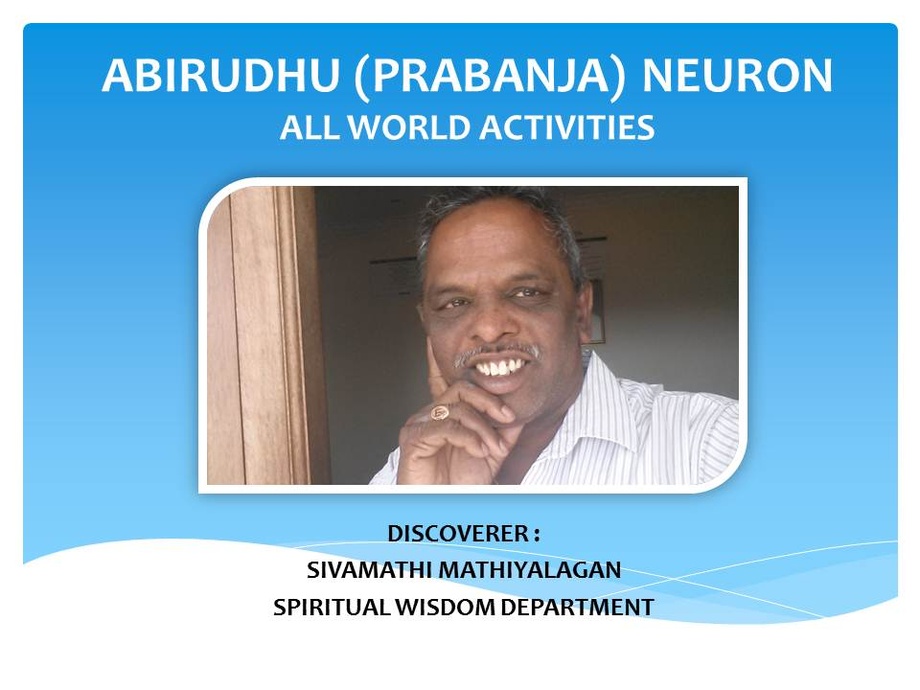 "ABIRUDHU NEURON - LIVING AND NONLIVING THINGS' CONNECTOR."

Though the function of cell in cell, though the function of Universe in Universe, as how Soul being as Source for all functions, as how Mind being as Contact, The Abirudhu Neuron is being as Attract Power.
LIFE STYLE DECISION
Decision is that Reforming
The Functions of The Thoughts,
The Thoughts of The Functions pertinent to
The Great Thinking and Actions.
"Decision is becoming as proof in
                                        Science and Spiritual." - Sivamathi M. Mathiyalagan.
Thanks to The Universe Creator.