| | |
| --- | --- |
| Posted on September 30, 2014 at 1:55 PM | |
Mother with Baby and their Secret Activities
      The methods for learning the arts seems to be secret but it is exposed transparently. For example Stone inscriptions, Books.
      First Activity is Best Activity That is Muthra Activity (In & Out = Out & In). Active in movements & Acting idle is Life's first Activity.
      Ancient man's stage was like the infant stage only. The ancient man was shaking his hands without knowing 
What to do?...................... How to do?.........................
      This stage is in human generation in every stages. To know the reason he was supposed to shake his hands, that is to Stretch and Fold The Fingers, Stretch and Fold The Hands, Stretch and Fold both Hands and Fingers.
       To say in short (stretch, fold, contraction, spread, being ideal) hand, leg, body, like this every thing is for all Living Beings, Plants and Every things in The Universe.
The full exchange activities of Stretching and Folding is explained as Muthra in Yogam.
INFANT TO CHILD : INDIRECT CONTACT (PARENTS)
1. Parents or Guardian
          When the infant is born his first need is the parents or guardian. Because he wants to take care of his body development and gets the food for energy. So infant needs parents or guardian still his growth.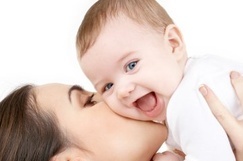 Thanks to The Universe Creator.